Regular price
Sale price
$3.00 USD
Unit price
per
Sale
Sold out
Love Powder Incense is the perfect addition to your spiritual practice for enhancing your pursuit of love and connections. This self-lighting powder incense is carefully crafted to create a positive and loving environment around you. When burned, this incense produces a beautiful fragrance that promotes peace, love, and happiness. Designed to help you attract positive energy that will support your journey towards finding love and building connections with others. It is also useful for those who want to enhance their existing relationships and create a more loving atmosphere in their homes. With its self-lighting feature, this incense is easy to use and perfect for anyone who wants to add an extra element to their spiritual practice. Whether you are looking for a new relationship or wanting to deepen your existing connections, Love Powder Incense can help you create a positive and loving atmosphere to support your pursuits. Each package of Love Powder Incense contains 15g of self-lighting powder incense.
Directions: Simply add a small amount to a fire-safe container, light it up and allow it to enhance your spiritual space, attracting love and deepening existing relationships and communication. No charcoal disks required.
Weight: 15g
Package Dimensions: 3.5 x 5.5" Resealable Bag
*Each package is heat sealed for freshness.
Share | Love Self-Lighting Incense Powder
View full details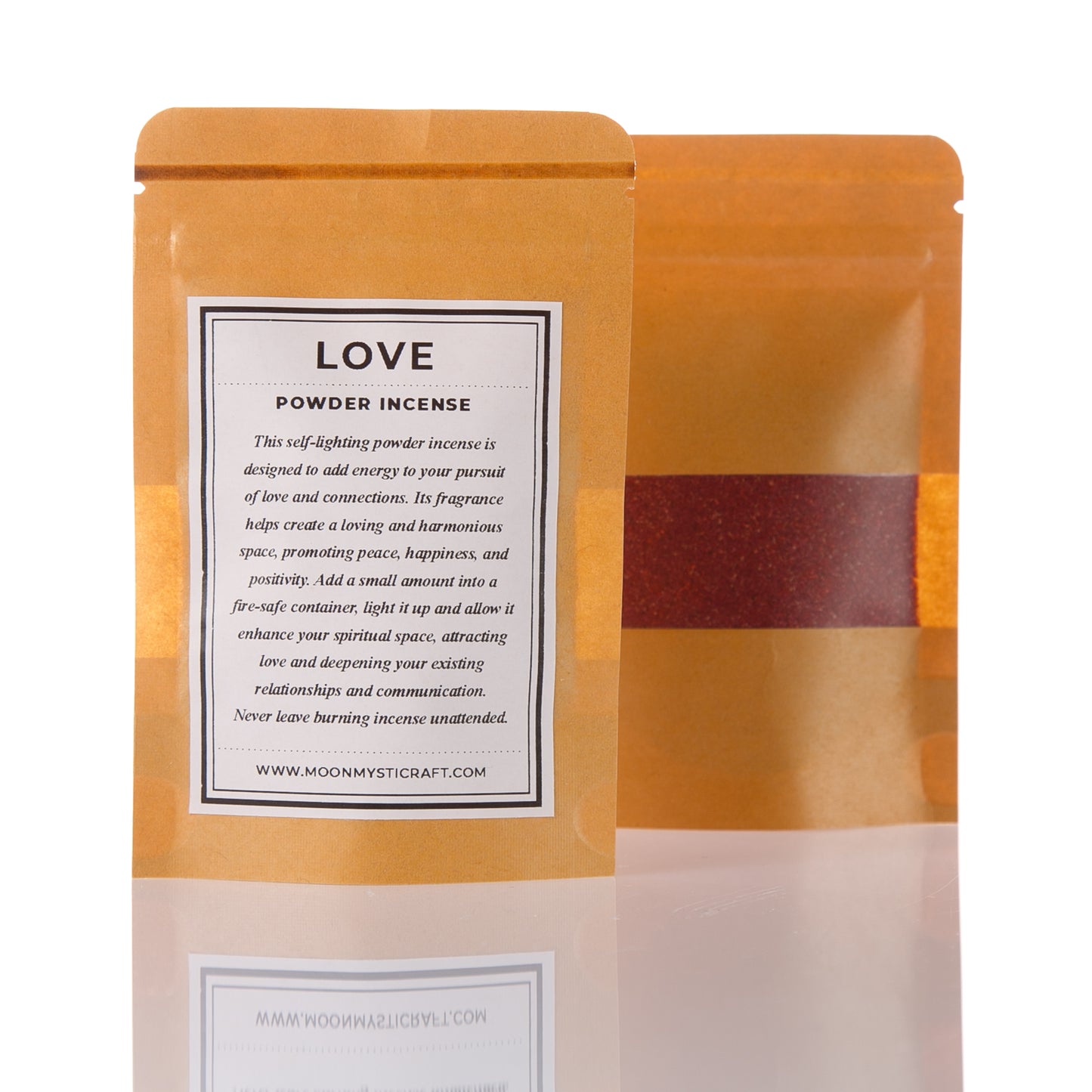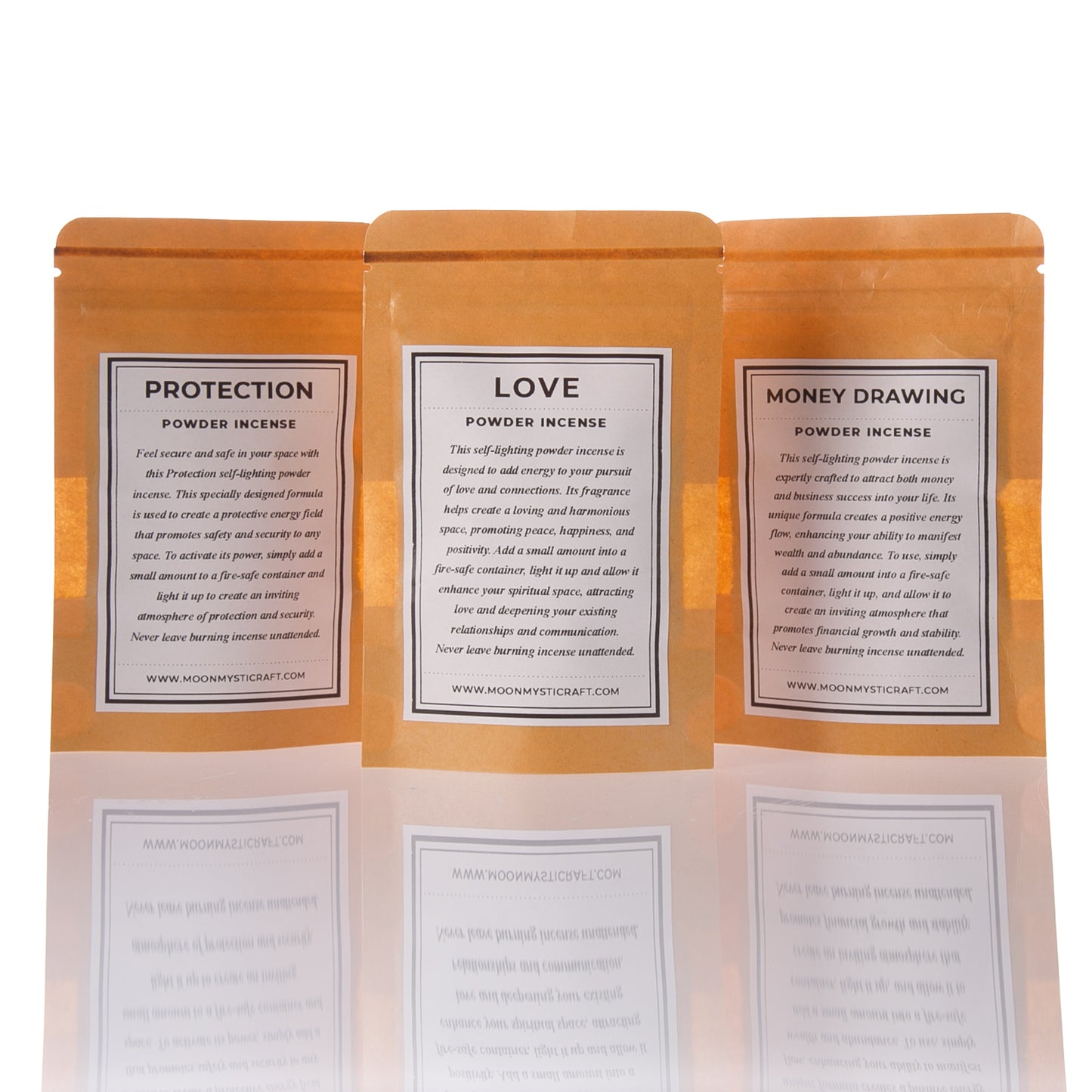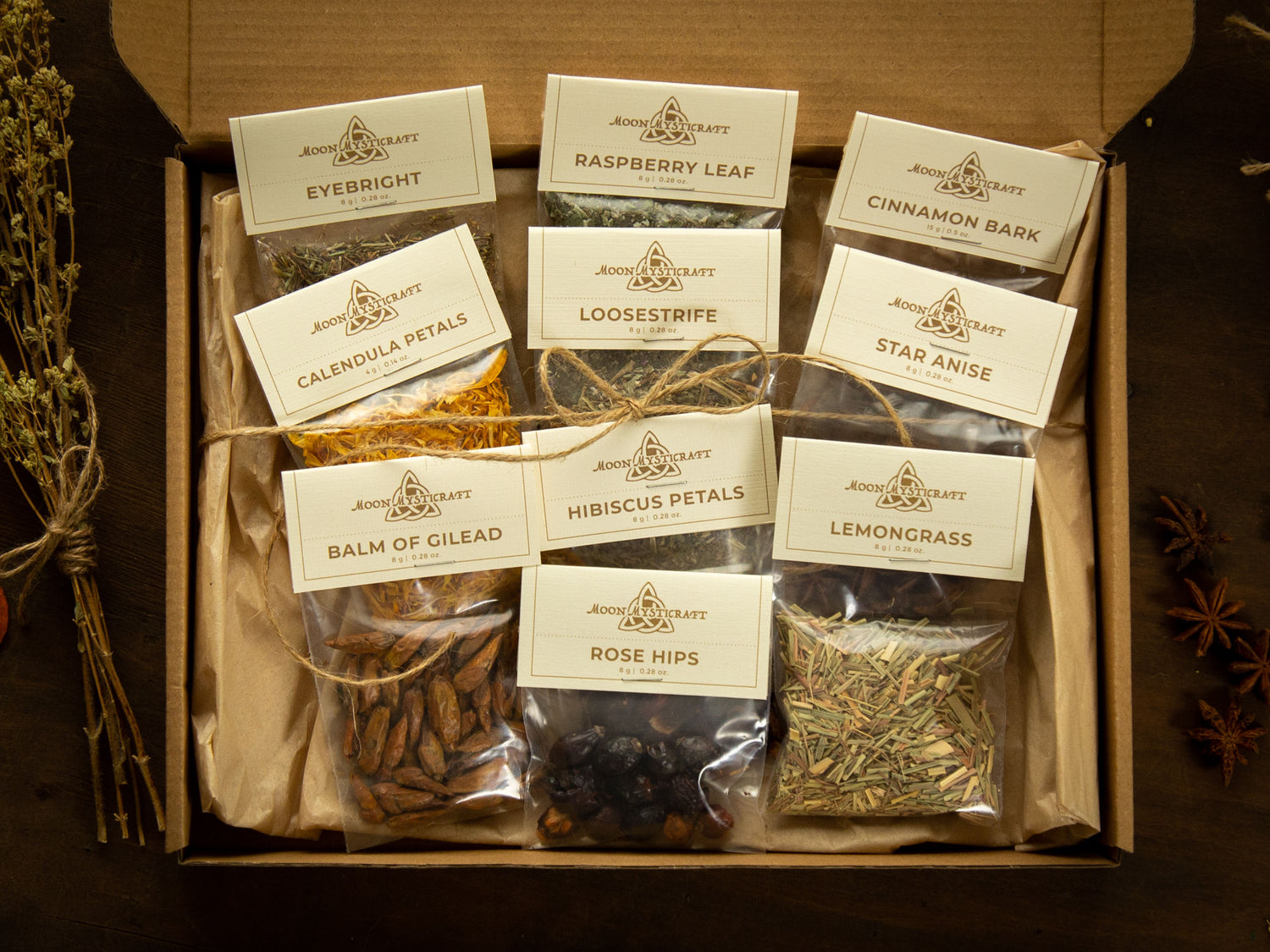 NEW! Magick Discovery Kits
Our Magick Discovery Kits are the perfect way to deepen your practice and connect with your inner power. With a variety of options to choose from, you can find the kit that suits your needs and interests. Choose a kit as a gift for yourself or a loved one!
Shop Now